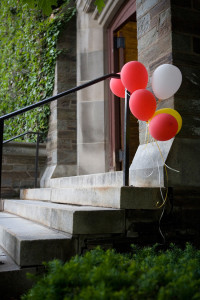 Connections
Club Connections
Were you a member of a fraternity, sorority, team sport or special club activity? The class could use your help in reconnecting with those groups that helped make your Cornell experience special. Please contact class affinity officer, Donna LaVallee or alumni services to help in the search.
Cornell Alumni Directory
Cornell Connect is the on-line tool to connect with the University and other alumni. Please check, update, and approve your online alumni directory listing. All address updates will be automatically sent to Cornell Alumni records. All you need is your net ID number (no not our 7 digit undergrad numbers). Go to https://cornellconnect.cornell.edu for more information and easy instructions to activate your Net ID, and all alumni services.
Share with Classmates on Line
Submit your news to one of our class correspondents to share in the alumni magazine by contacting class correspondents- Howard, Annette and Mark http://www.alumni.cornell.edu/participate/class-notes.cfm.
We have also set up class facebook, instagram and linkedin sites to help build your network with classmates. Feel free to add videos, personal stories, photos of reunion or other Cornell events at the "Cornell Class of 77" social media sites.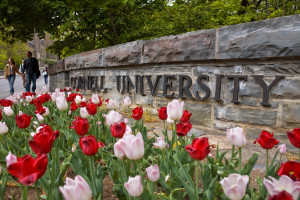 Quick Link to Cornell Websites
You can take a virtual trip to Cornell by visiting some of the links below.
Visit the Cornell Campus Store
Listen to the chimes on McGraw Tower.
Research a project at the Cornell Library
Find out the latest at Alumni News, Events & Activities
Get the current campus news Cornell Daily Sun
Check team scores at Big Red Athletics
CyberTower
Cornell at the click of a mouse! And it's free!
Enter this instant portal to fine teaching, extensive learning resources, and easy contact with the Cornell faculty.
CyberTower is a program of Cornell's Adult University and is produced by Cornell Information Technologies. There are study rooms designed by leading members of the Cornell faculty. Each "room" features video-streamed lectures to introduce the topic; links to an array of websites selected by the faculty as excellent appropriate resources for further exploration; annotated reading lists prepared by the faculty' and a contact system to make it easy for users to talk with the faculty and with other CyberTower classmates.
CyberTower also features monthly video-streamed forums moderated by Glenn C. Altschuler, the Thomas and Dorothy Litwin professor of American studies and dean of the School of Continuing Education and Summer Sessions. You can access forums at your convenience and relay questions and comments to the faculty. Forums are aired monthly during the academic year.
Just click on Cybertower.
Classmates
Many of our classmates have let their connection with Cornell lapse, and we can't get in touch with them to share news or invite them to our reunions. If you can help us locate any of the members of the Class of 1977 listed in the spreadsheet at the link below, please send an update to alumni-updates@cornell.edu.
In Memoriam
You can find a list of deceased Cornellians, including those from the Class of 1977, on the Alumni Services page. May they rest in peace.